meet in the west
Sitting at the gateway to the world's first national park and surrounded by three national forests,
West Yellowstone turns ordinary meetings into extraordinary experiences. With the perfect blend of modern
meeting facilities and outdoor adventure, your group will enjoy an ideal balance between work and play.
Looking for a truly exceptional location for your next gathering? West Yellowstone offers lodging, meeting facilities, amenities, activities, and friendly, helpful people who will make your meeting, convention, or special event both fun and memorable.
Our natural surroundings offer exciting adventure or tranquil exploration. With the lure of the nation's First National Park and the surrounding national forests, your group can experience an array of daily activities. Step into the natural wonders of Yellowstone National Park where you can enjoy fantastic geysers, exciting trails, and beauty beyond measure.
West Yellowstone, Montana, is the perfect place to catch up with friends over a three-day weekend, plan a family reunion, host a bachelor/bachelorette party, or even throw a birthday celebration. Minutes from Yellowstone National Park, West Yellowstone offers both exhilarating adventures and a variety of comfortable accommodations – making it the ideal place for any gathering.
Beautiful natural surroundings, exciting adventures, charming hospitality, modern facilities, and comfortable accommodations-all at the West Entrance to Yellowstone National Park. What else could you ask for in a meeting, convention, or special event location?
West Yellowstone offers exhilarating experiences for visitors of all ages. Our community is full of western history, shopping, cultural dining experiences, and unique activities.
With stunning scenery in every direction, why wouldn't you want your wedding in West Yellowstone? Any wedding planner will find that West Yellowstone has the right stuff. Fabulous locations, fine caterers, creative florist, scrumptious bakeries, expert photographers and someone to conduct the ceremony can all be found right here.
Hotel Rooms
Located just blocks from Yellowstone Park, minutes from Old Faithful and in the heart of Yellowstone Country, West Yellowstone is the perfect Yellowstone lodging location for your Montana vacation. Small in size, but large in accommodations, West Yellowstone offers thousands of different comfortable and affordable lodging options
Explore Lodging in West Yellowstone.
Church of Christ
400 N Electric Street | 406.646.5109
Church of Jesus Christ of Latter Day Saints
375 Gibbon Avenue | 406.646.9357
Community Protestant Church
505 North Electric Street
406.646.7509 | cpcwest.org
First Baptist Church
431 Yellowstone Avenue
406.646.9506 or 406.646.7570
Our Lady of the Pines Catholic Church
437 Madison Avenue | 406.646.7755
diocesehelena.org/parishes
Information on licenses and permits for West Yellowstone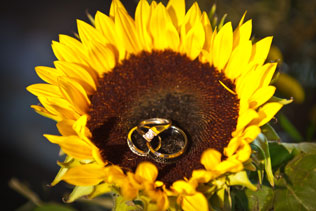 Yellowstone National Park weddings need a special permit from the Park
Licenses from the County Clerk's office in any county courthouse
Flowers
Sage Brush Floral
22 Canyon Street
(406) 646-4898
Photographers
See Photographers in and around West Yellowstone
Dining Options
Explore Dining in West Yellowstone
Planners
See Montana Wedding Planners
Our facilities provide modern amenities for conducting business or hosting a special occasion that are adaptable and flexible. We can host groups as small as 15 or as large as 1,800. We have our own seasonal airport for travel during the summer months. Or fly into Bozeman or Idaho Falls, both of which offer the opportunity for a short and beautiful drive.
101 N Geyser St, West Yellowstone, Mt 59758, USA
(406) 646-7701
The Rendezvous Trailhead Building is a great small building that can be used for outdoor events, races, and small meetings and conferences. The building sits at the edge of the famous Rendezvous Trails that are used year-round for biking, hiking, and cross-country skiing. Outdoor restrooms and indoor sink are available amenities.
GSF-1000
Classroom-25
Conference-50
Reception-75
Yellowstone Airport, 607 Yellowstone Airport Rd, West Yellowstone, MT 59758
217 Yellowstone Ave, West Yellowstone, Mt 59758, USA
http://bit.ly/21rmaIi
(406) 646-7353
Three Bear Lodge is a log and rock constructed facility that has two on-site conference spaces. With an on-site restaurant/bar, this hotel can host an array of events. This newly constructed lodge will accommodate small and large groups up to 125 people. Amenities include TV and LCD capabilities, chairs, and tables.
Sleeping Rooms-74
Little Bear Conference Room:
GSF-888
Theater-50
Classroom-32
Reception-75
Big Bear Conference Room:
GSF-1200
Theater-122
Classroom-66
Reception-130
101 S Canyon St, West Yellowstone, Mt 59758, USA
http://yellowstonegiantscreen.com/theatre
(406) 646-4100 or (888) 854-5862
The Yellowstone IMAX Theatre can be found just on the outside of the Yellowstone National Park West Entrance. This venue can seat up to 348 in the giant screen theatre, which is six stories tall. On-site, this building has Digital surround sound, the latest viewing projection system, CD/PowerPoint capabilities, an extensive gift shop, and a snack bar. Availability is dependent on time of year.
GSF-9,000
Classroom-175
Reception-300-400
Theatre-348
251 S Electric St, West Yellowstone, Mt 59758, USA
http://bit.ly/1pGVtDK
(406) 646-0020
The Yellowstone Lodge is a beautifully constructed timber hotel located on the south end of West Yellowstone, Montana. This meeting room venue is open year-round and can accommodate a multitude of events. Parties, small receptions, meetings, and conferences are welcomed. Amenities include tables, chairs, and a lower level elevator is available.
GSF-650
Sleeping Rooms-77
Classroom/Meals-25
Theatre-60
Reception-70