Outdoor enthusiast's paradise West Yellowstone.
Summer in West Yellowstone means long days, warm nights, fun events, and outdoor recreation for all ages! Now is the perfect time to explore places to stay in West Yellowstone for your Montana vacation.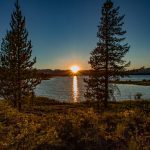 Places to stay in West Yellowstone that suit your style.
Small in size, but large in accommodations, there are thousands of comfortable and affordable places to stay in West Yellowstone. Located just blocks from Yellowstone National Park, minutes from Old Faithful, and in the heart of Yellowstone Country, West Yellowstone is the perfect lodging location for your Montana vacation.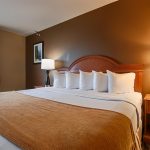 Fly fishing is so much more than catching fish.
It's about the peace you find while you refine your cast. Bonding with friends and family when you witness them catch a beautiful trout. Unlocking the love of nature in the next generation so that they too will pass along passion for our wondrous world. Visit West Yellowstone, Montana, and discover the heart of fly fishing in the Rocky Mountains.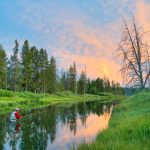 From meeting notes to nature in a matter of minutes.
Looking for a truly exceptional location for your next gathering? West Yellowstone offers lodging, meeting facilities, amenities, activities, and friendly, helpful people who will make your meeting, convention, or special event both fun and memorable.
Your gateway to Yellowstone National Park.
Yellowstone National Park and all its recreational activities are right out your front door when staying in West Yellowstone. This vibrant and charming small town serves as the gateway to all the natural wonders of the park and is minutes from Old Faithful and other must-see attractions.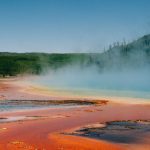 We want to help make sure that not only our visitors are safe, but also our citizens.
Learn the local and state guidelines and protocols before you visit.
Stay home if you are sick and come visit when you are feeling better, we'll still be here.
Please be patient and remember that some services may be limited as we re-open.