Lodging to Suit Your Style
Located just blocks from Yellowstone National Park, minutes from Old Faithful, and in the heart of Yellowstone Country. West Yellowstone is the perfect lodging location for your Montana vacation. Small in size, but large in accommodations, West Yellowstone offers thousands of styles of comfortable and unique lodging options. Begin your Yellowstone adventure today!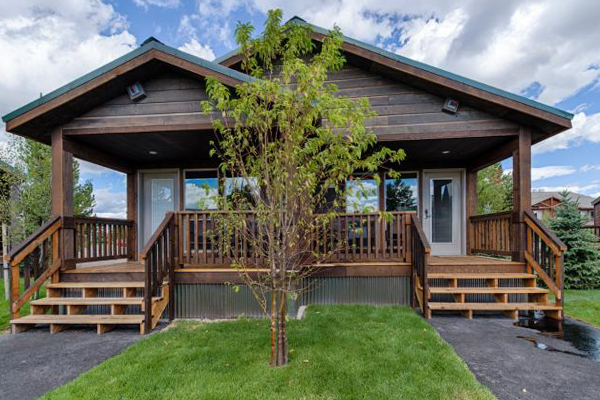 The comforts of home. The perks of a hotel. All at the doorstep of America's first national park. Clustered in five distinct camp settings, this 50-cabin property in the heart of West Yellowstone provides a sense of community without compromising privacy. This makes Explorer Cabins at Yellowstone perfect for family and friends traveling together – as well as romantic getaways. Explorer Cabins at Yellowstone are just minutes from the Park's West Entrance and a short drive from Old Faithful. Best of all, they're open year-round. Book now and experience Yellowstone in style.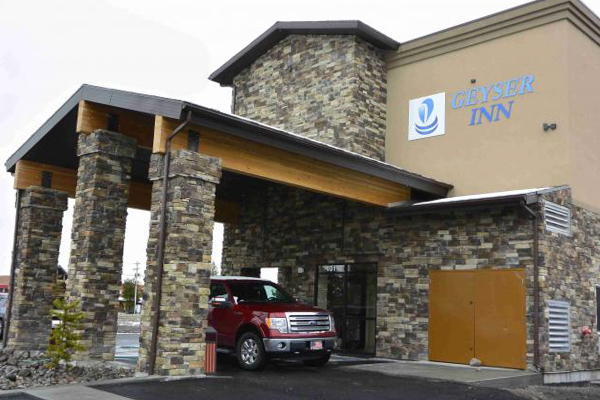 The Geyser Inn is West Yellowstone's newest property opening in May 2015. The Geyser Inn is centrally located and close to restaurants, shopping, theatres and entertainment. This property is close to hiking and biking trails, Imax Theatre and the Grizzly Wolf Discovery Center. Stay at the Geyser Inn and begin your Yellowstone Adventure today.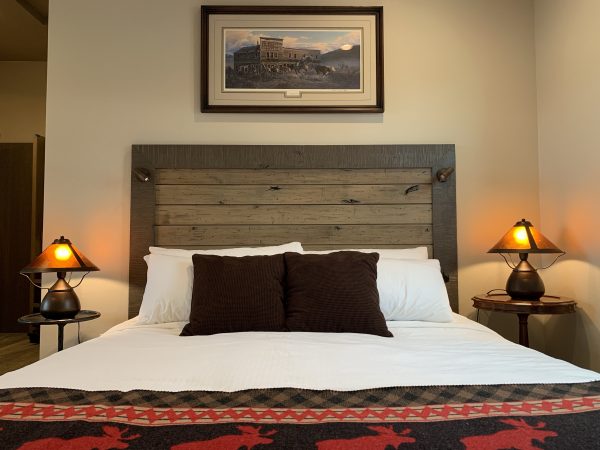 Our cabins have been designed with the outdoors person in mind. Our rooms are a balanced mix of rustic, traditional and contemporary design elements. You will find this "Mountain Modern Inn" is designed with simple, clean lines to create a peaceful experience not to be forgotten. Hang your waders and rods. Relax. Coffee is always fresh! Breakfast is full of local and inspiring fare! Fine wines and craft beer are also available. We are here to make your experience uniquely you. Don't forget your pooch!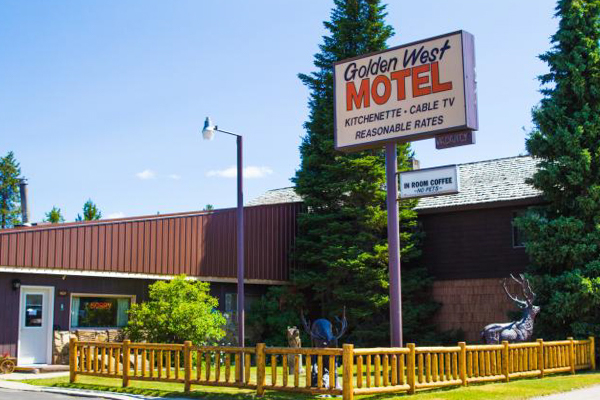 We're the Golden West Motel. You'll recognize us by our tidy appearance and well-manicured front lawn on Madison Avenue. Our front appearance is indicative of what you'll find inside. We are a well kept 12 room property. You'll find clean accommodations. We welcome and host sight seers in the summer and
snowmobilers in the winter. So if it's your first time to Yellowstone or your tenth, enjoy all our area has to offer. Here at the Golden West Motel we will do everything to make your vacation a memorable one.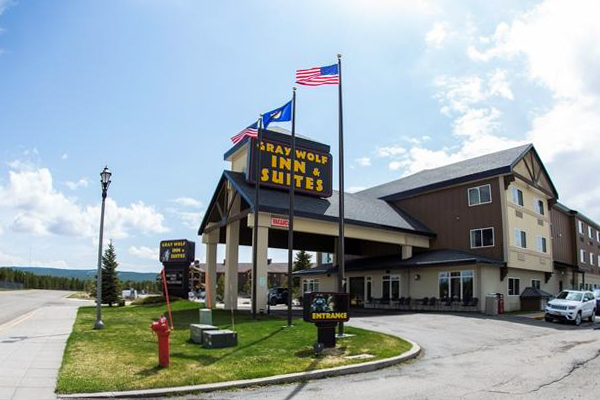 Open year-round the Gray Wolf Inn is a perennial favorite in West Yellowstone. Families love the affordable Gray Wolf Inn's large suites with kitchens. Every morning, guests fuel up for their Yellowstone adventures, including day hikes, fishing trips and more, with a full continental breakfast. In the winter it's a hub for snowmobile treks into and around the park (maybe due to the underground heated parking).  New to Gray Wolf Inn & Suites, is a complimentary electric charging station! It is located in our underground parking and features two (2) Tesla vehicle charging units, and one (1) for other standardized electric vehicles such as a Chevy Volt, Nissan Leaf or Toyota Prius.Its premier location is next to the IMAX® Theatre and across the street from the Grizzly and Wolf Discovery Center.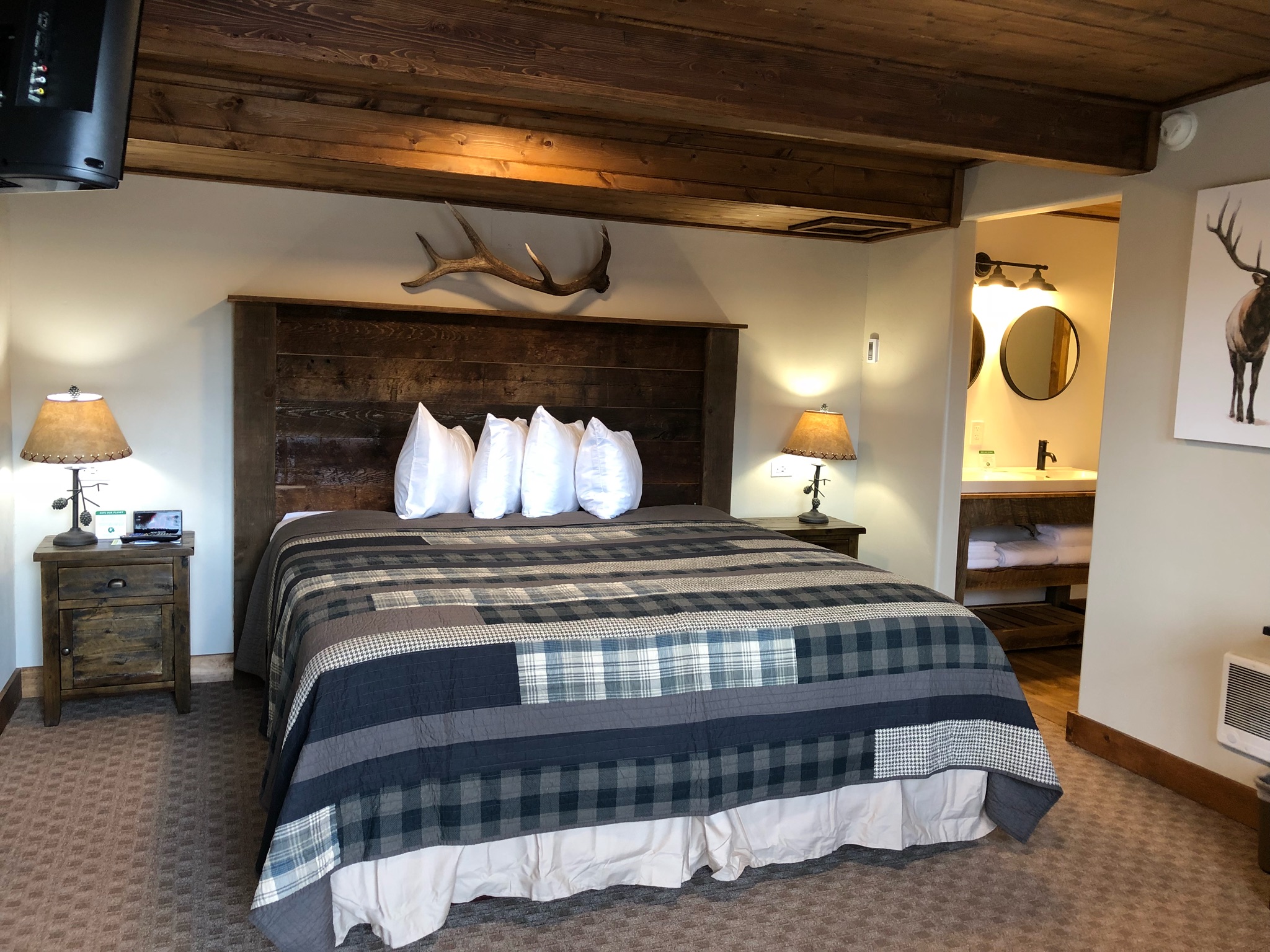 Welcome to Elkhorn Cabins and Inn in West Yellowstone, Montana! We are a single-story motel with cabins and exterior entrances to all of our units.Our unique location offers the best of both worlds: walking distance to our downtown shopping and restaurants, while being tucked away on a quiet side street with Yellowstone National Park boundary 100 yards away! Take a look at our cabins and rooms and book which best suits you and your needs! Any style you choose, we are considered a great value for the Yellowstone area!Whether you're visiting Yellowstone to see the sites and wildlife, or for the legendary fly-fishing, backpacking, or any of the other hundreds of activities that the oldest national park in the world provides, we have the perfect place to stay that's clean, quiet, family friendly, and above all, affordable. Make your visit memorable and stay with us at the Elkhorn Cabins and Inn.
Featured Properties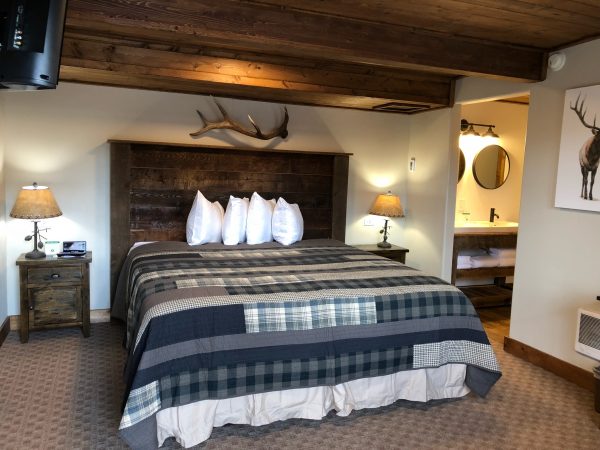 elkhorn cabins & inn
VIEW DETAILS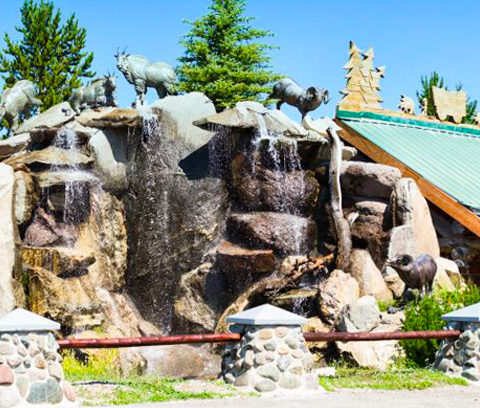 hibernation station
VIEW DETAILS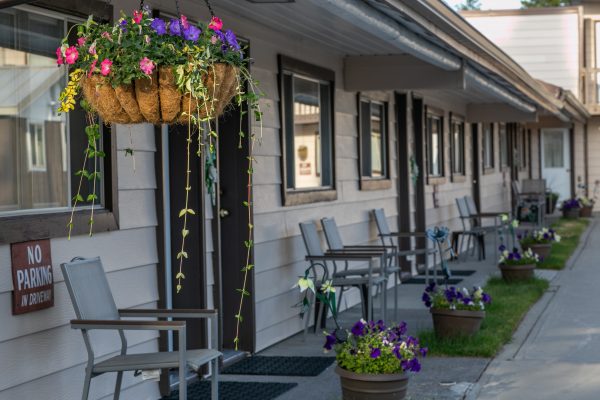 lazy g motel
VIEW DETAILS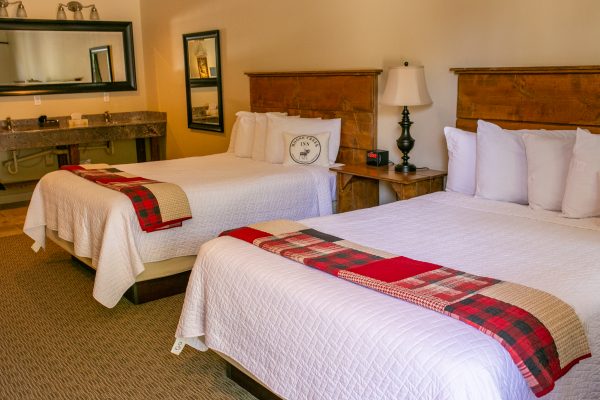 moose creek inn
VIEW DETAILS