With more than 150 inches of annual snowfall and nearly as many days of sunshine, West Yellowstone, Montana, has earned its place as one of the "Top 10 Winter Towns" (National Geographic Traveler).
With the entrance to Yellowstone National Park right in town, you can witness the park's icons such as hot springs, mud pots, geysers such as Old Faithful, and wildlife like bison, elk, and wolves, all with the beauty of a blanket of soft snow.
Yellowstone's West Entrance is open for oversnow travel through March 15, weather dependent. Daily tours and commercially guided snowcoach and snowmobile trips are available from West Yellowstone to must-see attractions including Old Faithful and the Grand Canyon of the Yellowstone.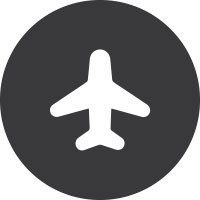 With multiple direct flights into Bozeman, Montana, getting here is quick, easy, and affordable! The Bozeman Airport is 90 miles from West Yellowstone. Seven major airlines service Bozeman, and 16 of the flights are nonstop to major cities. While not all of them fly daily, the flight schedules make it easy to plan your trip accordingly.
Year-round non-stop flights include:
Chicago, Dallas, Denver, Las Vegas, Los Angeles, Minneapolis, Nashville, Phoenix, Portland, Seattle, Salt Lake City, San Francisco.
Winter seasonal flights include:
Atlanta, Boston, Charlotte, Detroit, Ft Lauderdale, Houston, New York, Orange County, San Diego.
View the winter 2021-2022 Bozeman flight schedule: