West Yellowstone, Montana, is the perfect place to catch up with friends over a three-day weekend, plan a family reunion, host a bachelor/bachelorette party, or even throw a birthday celebration. Minutes from Yellowstone National Park, West Yellowstone offers both exhilarating adventures and a variety of comfortable accommodations – making it the ideal place for any gathering.
Still not convinced? These five reasons will have you packed and ready to go by the end of the week. Enjoy your trip! We won't tell you we told you so.
1. Ultimate Outdoor Adventure
180 seconds. That's how close West Yellowstone is to the world's first (and best) national park. With Yellowstone National Park just outside your doorstep, there's no telling where a day might take you. Gather your family and watch Old Faithful erupt from just feet away. Hop in your car and venture around the park's most iconic locations such as the Grand Canyon of the Yellowstone and Lamar Valley. Take a horseback trail ride topped off with an old-time western barbecue. Or gather the group and fly on a zipline and experience team building with a ropes course. When you stay in West Yellowstone, the adventures are limitless.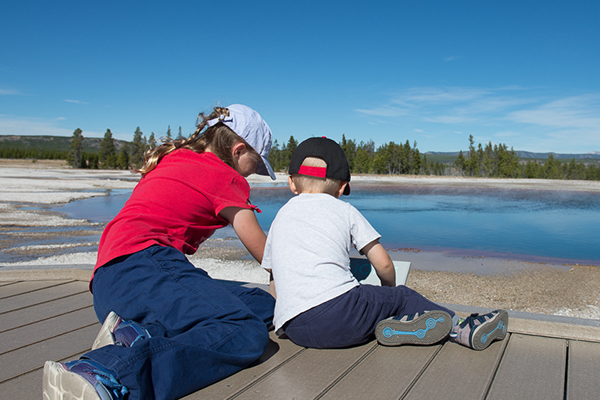 2. Modern Meeting Spaces
West Yellowstone may be on the border of wilderness, but that doesn't mean you have to meet in the wild. Whether you're searching for a place to host a dinner party or a venue for a family retreat, West Yellowstone has modern facilities that can host groups as small as 15 or as large as 1,800. Rustic. Elegant. By the water. The meeting space you're dreaming of is here in West Yellowstone. And it's affordable! Take a look at two of the many options, the Three Bear Lodge and Holiday Inn and Conference Center, to see just what we mean.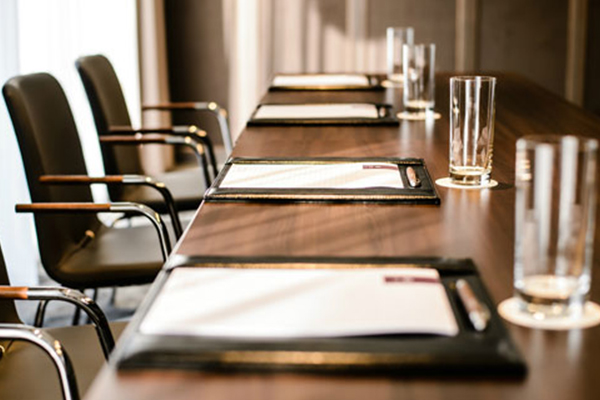 3. Unbelievable Scenery
Did we mention there are mountains? And wildflowers, and valleys, and never-ending rivers, too. When you stay in West Yellowstone, you don't have to be an adventurer to experience the scenery. It's all around you. Sleep in, have breakfast on the patio, read a book by the water – the beauty will follow you no matter where you go.
4. Incredible Wildlife Watching
Take a drive through the park come fall and see bison roaming the fields, elk bugling across the wide valleys, and bears foraging for snacks as they prepare for a winter of hibernation. Or stay in West Yellowstone and experience grizzly bears up close at the Grizzly & Wolf Discovery Center – open all year long!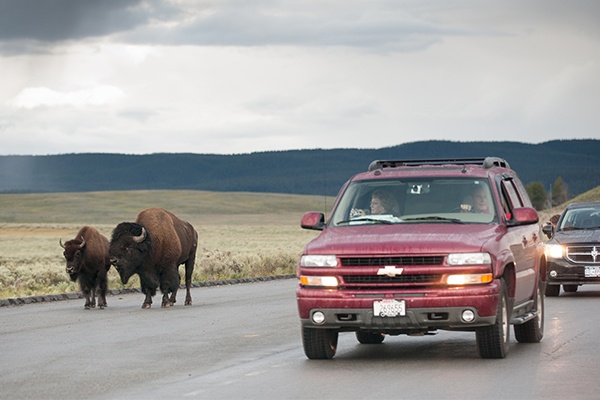 5. One-of-a-Kind Shopping & Dining
Shopaholics and foodies welcome! Take a break from the adventure and head downtown for a true Montana experience. Visit with the locals and shop your heart out at the many boutiques, galleries, and specialty shops that line the streets or treat yourself to an unforgettable meal at one of the several restaurants serving regional specialties like elk, bison, or trout. Whatever experience you choose, you can count on it being memorable and one of a kind.