Find Your Fall Spirit in West Yellowstone, MT
You've experienced fall in the Northwest, but you haven't experienced it like this. Located just five minutes outside the west entrance to Yellowstone National Park, West Yellowstone, Montana transforms into a fall-lover's dream every September. From the community itself (which is enchanting all on its own) to the surrounding mountain landscape – both in and outside of the park – West Yellowstone is one of those areas that even us "locals" have a hard time believing exists. And, yet, we can't imagine escaping to anywhere else. Whether you're looking to make your first trip or your tenth (guilty), these top five reasons will you have you booking your fall getaway in no time!
Trust us: the season doesn't disappoint.
TOP 5 REASONS TO VISIT WEST YELLOWSTONE IN THE FALL
1. Changing Colors
We get it, you've seen the leaves change. But have you seen a mile-long valley engulfed in vibrant shades of orange, red, and gold winding alongside a blue-ribbon stream and set against the backdrop of snow-capped mountain peaks? We didn't think so. You see, there's fall in the rest of the Northwest and then there's fall in Yellowstone – one just doesn't stand a chance. From hiking through the Gallatin Custer National Forest to fly–fishing the Yellowstone River, fall makes every adventure more spectacular.
Local Tip: The most vibrant fall colors can be experienced from late September to early October.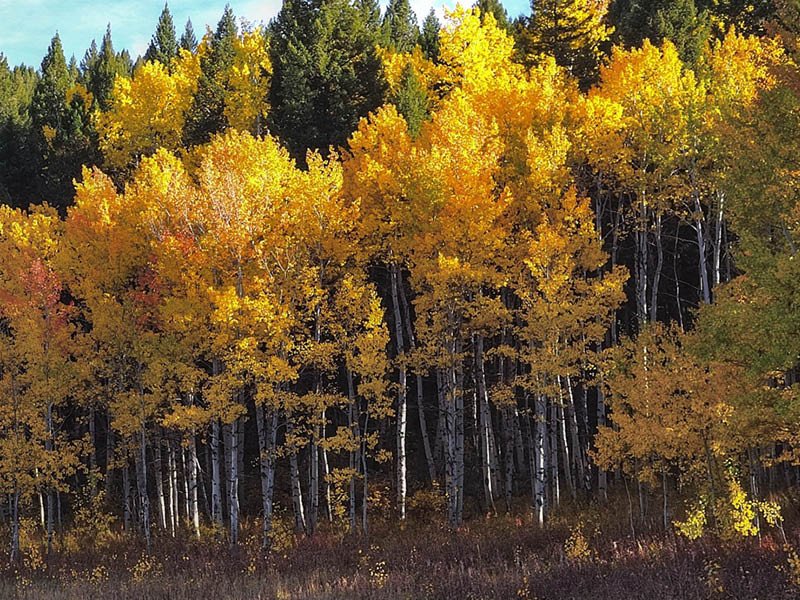 2. The Majestic Drama of the Elk Rut
We may have listed the changing colors first, but who are we kidding? The season's elk rut is the main draw come fall, and for good reason! No family battle quite compares to the majestic drama that is bull elk fighting to protect their harem. Antlers crashing in the wind, bugles echoing through the valleys, herds scattering as dominance is waiting to be found. The elk rut is every bit mystifying as it is magnificent! And it's an experience that only a few get to witness during their lifetime – and worth the autumn trip, alone.
Local Tip: Wildlife viewing doesn't just stop with the elk. With cooler temperatures, this is also a great time to see bison, bears, and wolves preparing for the approaching winter.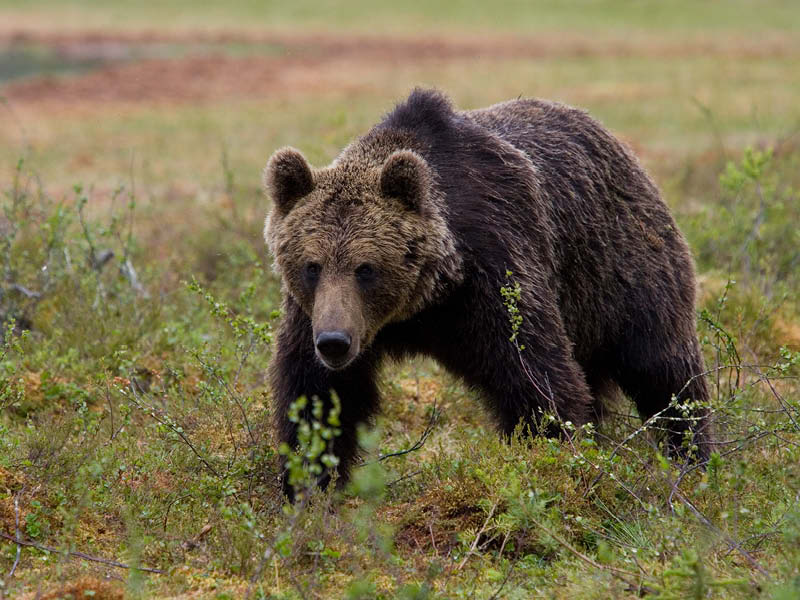 3. Incredible Photography
The beauty of fall is just that – it's beautiful…everywhere! From walking around town to driving through the park, you'll be hard pressed to find a view that doesn't have you reaching for your camera. Fog turning into steam over the rivers and geysers. Rushing waterfalls flanked by falling leaves. Bison roaming through Lamar Valley. Sherbet-colored skies setting over Hebgen Lake. Every fall moment is worth capturing in Yellowstone. And the best part? You don't have to be a pro to capture it.
Local Tip: Plan ahead to take family photos or hire a photographer for this year's holiday card.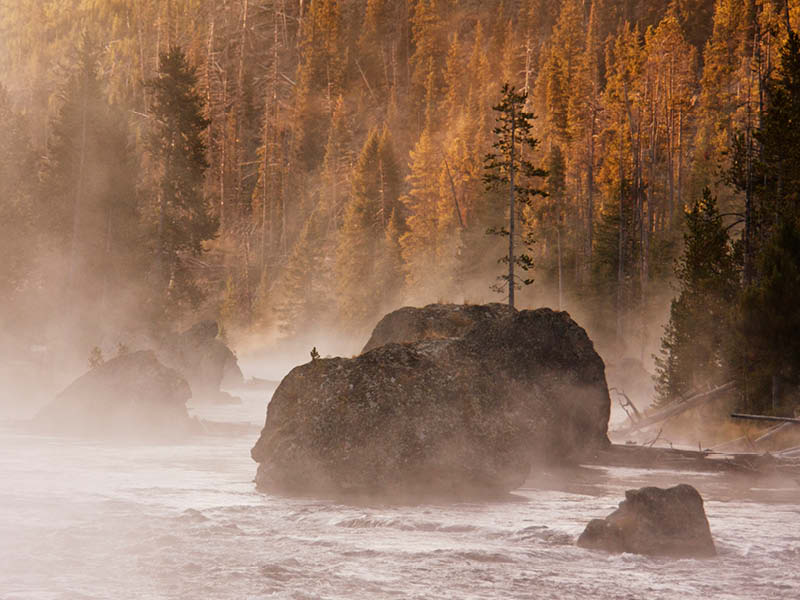 4. A Different Kind of Night Life
You'll never find us turning down the perfect craft cocktail or local bison burger, but come fall, we're enthralled by a different kind of nightlife. The kind that with just one glance will leave you both mesmerized and inspired by the world we live in. With shorter days and longer nights, the autumn season offers visitors a unique glimpse into our night sky – including all-encompassing views of the Milky Way, dazzling displays of star clusters, and even the occasional meteor shower. All set against the sounds and scenery of the world's first national park.
Local Tip: Areas with wide-open spaces that receive less vehicle traffic provide the best views. Try driving a few minutes outside of town toward Custer-Gallatin National Forest or heading into the park just after sunset.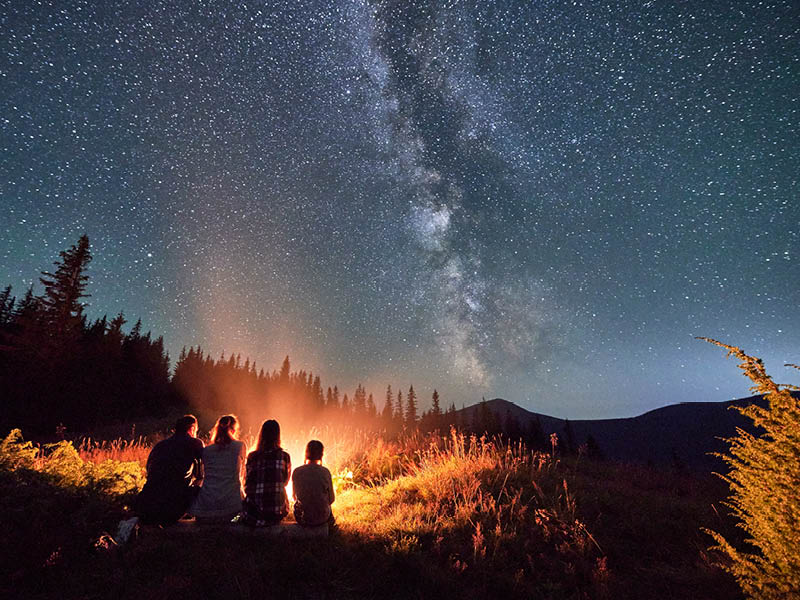 5. A More-Relaxed Pace
If you're looking to beat the summer heat (and the crowds), but still get the same incredible experience, fall is the season for you! While West Yellowstone offers unique experiences year-round, there's something about the cooler temperatures, changing colors, and sights of fall that leave us feeling right at home, every time. Whether you're after a grand Montana adventure, a relaxing retreat, or a little of both, the West Yellowstone community offers the perfect gateway to the natural wonders of Yellowstone.
Local Tip: Though there are plenty of fall activities outside of the park, visitors should anticipate the west entrance of Yellowstone National Park closing in early November.